Demos
Check out our online demos to see RAP applications in action: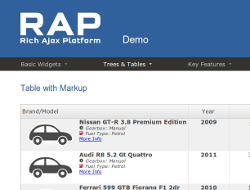 RAP Examples Demo
This application shows samples of the widgets available in RAP. Please note that it does not yet represent the complete widget set, but only a small selection.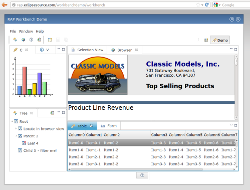 RAP Workbench Demo
This demo shows a simple application based on the Eclipse 3.x workbench that is built on top of RAP. Though it is not meant to be production ready it shows a good deal of the framework's possibilities, including views, menus, and the selection service.
To demonstrate how this application looks with different themes and layouts, a standard theme, business theme and a fancy theme are available.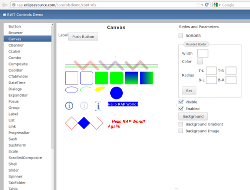 RAP Controls Demo
This application shows the various available controls that are available in RAP.